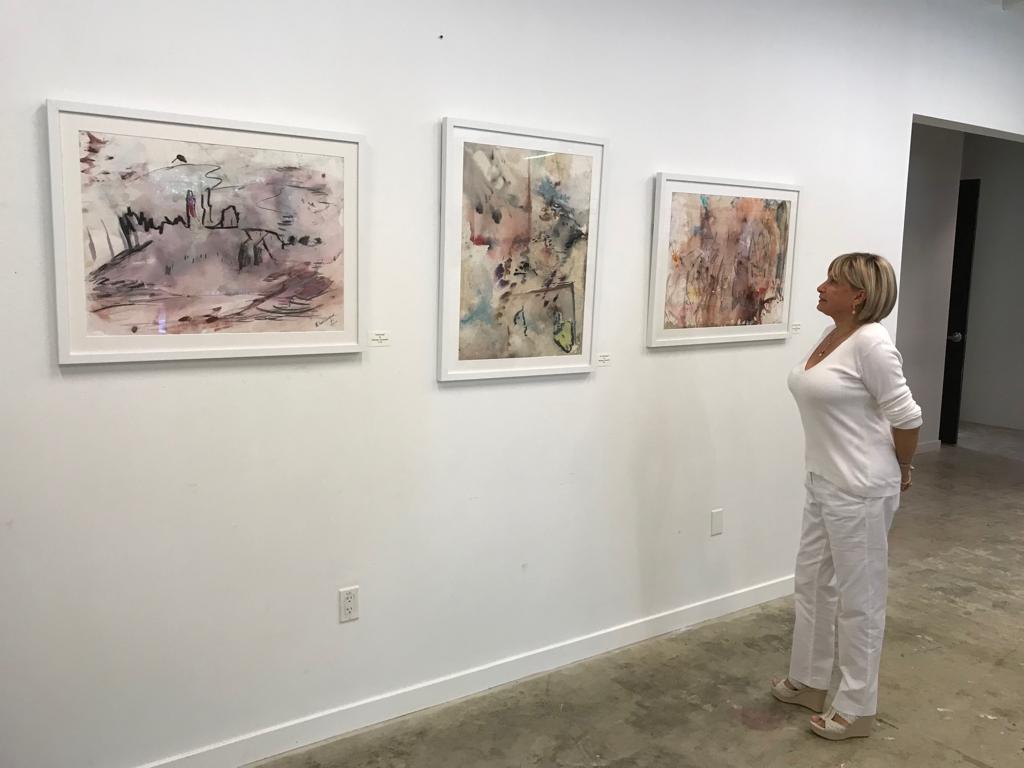 Abstract artist finds way in local art scene
SOLANA BEACH — When artist Monique Santander made the move from New York City to Solana Beach four years ago, her immense body of work and passion for the arts came with her.
The artist's abstract and figurative pieces have graced the walls of galleries and museums across New York and beyond, including exhibits in Germany, Canada and Chile.
And although Santander has not found it easy to find a niche in Solana Beach, her work is slowly finding its place in the San Diego art scene.
She most recently showed her work at the Lux Art Institute in Encinitas — but her pieces have also made it to the Del Mar Art Center gallery, the Latin American Art Festival, the Oceanside Art Walk and Solana Beach City Hall.
ARTIST MONIQUE SANTANDER stands with me with one of her pieces. The Solana Beach resident focuses mostly on the abstract, and has shown her work in galleries and museums in New York, Canada, Chile and Germany.
By Lexy Brodt