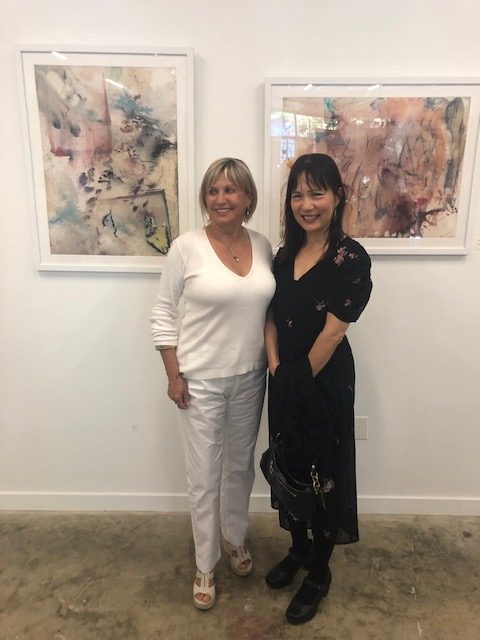 New French Art – The Distaff Side from South America
The youngest artist of all these foreigners is the charming, Monica Santander, from Santiago, Chile, and living in New York since 1979. Her abstract watercolors and other media on paper at Arch Gallery, 644 Broadway at Bleecker till July 3, display skill and a lyric gift, sensitivity of tone and grace of rhythm. The works are pleasing without abandoning her individuality of abstract imagcry.
Santander's larger works, acrylics or mixed media on canvas, are much harsher in color, characterized by bold reds, and include bravura handling of the brush. Imaginary in "Red Dragon" and "Back to New York" allude to figurative forms, yet remain undefined and ambiguous. The composition and the paint stroke, jowever, are bold and unequivocal.
This young newcomer has exhibited internationally and had success in entering  private, corporation and museum collections. Her success will grow in New York as well. In fact, the quality of the foreign art, from France to Chile, shows that foreign artists take the New York market very seriously.
—